She lives in
a Castle in the magical land of
California...okay, SLIGHT exaggeration,
it's a bungalow, but who cares? It's STILL California.
She rides atop
a breathtaking black stallion...okay ANOTHER teeny, tiny exaggeration. Let's just say her steed IS black, but I think
he would not be able to stand up beneath the weight of a saddle, let alone a human rider.
None of the above matters, and yet, they do. For the visual creation those words bring to life across the
landscape within our minds were fashioned by an up and coming writer, and
Muse Publishing, Inc. find,
Karen Coté.
Karen is so new to the
Muse Family, she does not have a cover yet, but she has the
Muse Family already firmly implanted in her corner.
I was visiting the Muse Publishing website, when I decided to check out this new Muse family member. I found her at the Muse It Hot Side of Muse Publishing, Inc.
See I'm an anomaly in the Muse world...and no doubt the rest of the publishing world. There are a lot of people out there fashioning what is called
BOOK TRAILERS...moving little videos about the upcoming book they unveil.
I don't do that...not in the least savvy enough to handle doing that. No I do what I call COVER BLOGS, but fellow Muse Author
Ginger Simpson has craftily retitled STATIONARY TRAILERS.
Given that new description of what I do, it suggests that I do not need to
wait to do something creative for those that catch my fancy and still NOT be considered a PRE-STATIONARY TRAILER, because THOSE will come later, after the covers arrive.
So let me get started.
Karen's author page gives some information about a book she describes called
EROTIC DECEPTION.
So know that this is just a
HOWDY posting and NOT an official Cover Blog.
I'm not sure how this is going to work, but definitely won't know that unless I just
jump in and give it my all, right? So here goes.
Anxiously checking the mirror,
her hands gripping the steering wheel with an almost death-like grip, Dr. Lily Delaney tried to employ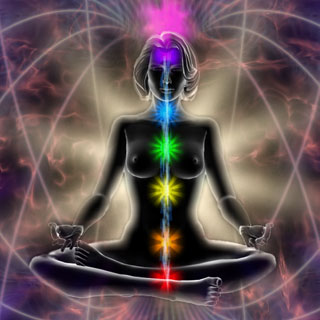 the grounding techniques
she'd so often used with her patients. They weren't working. Had they ever worked for her patients?
A distant fluctuation of light in her rear-view mirror ratcheted up her panic. He wouldn't come after her, would he?
Of course he would! Men like him do NOT give up and he had the law on his side.
She felt a cold well of fear vibrate deep in her body. Slaves, even when the world is not to know they are slaves, are not supposed to get away. The minute they try, the master HAS to bring them back beneath the iron thumb of his/her control.
Being the suave, oh so perfect, on the outside, Kansas City District Attorney made that determination all the more immediate. No one must be allowed to know beneath that urbane exterior
lives the monster.
How could he explain to the ever present media why his picture-perfect fiancee, Dr. Lily Delaney,
was missing?
He certainly was not going to have a
missing person's alert put out on her and risk
the truth coming out. No, it wouldn't do his stellar rise in the political arena any good to know that
he is up to his neck in drugs and murder.
Lily only JUST noticed
the sign alerting her to her upcoming turn. Prying her left hand loose, she flipped the turn signal.
She was almost there, almost
to safety.
Once more her eyes slid
to the mirror. How long had she been on the road? It seemed like forever, and yet not long enough.
Before Lily could take that question out to its many possible conclusions,
the day exploded, the sound of metal grinding against metal combined with her body's violent response to gravity's hit. Oh this was SOOO not looking good.
Safety...she'd almost made it...but now...?